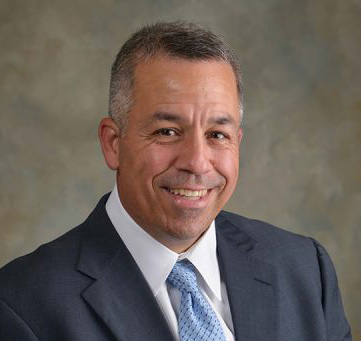 Barry Dean – President
*   Barry has been President / Executive Director of the Alabama Baseball Coaches Association (ALABCA) since 2000.
*   He coached for 2 years on the high school level, the community college level for 9 years and the four-year collegiate level for 6 years.
*   His most recent baseball coaching stint was as Head Coach/Health and Physical Education Instructor at Lawson State Community College in Birmingham, Alabama, from 2006 – 2009.
*   He began his coaching career at Troy University in 1990 as a graduate assistant.
*   Completed his Masters Degree & K – 12 Teachers Certification in Health and Physical Education, respectively in 1992 and 1995, both from Troy University.
*   Barry's a native of Montgomery, AL., where he graduated from Montgomery Catholic High School in 1983.
*   He walked on at Chattahoochee Valley Community College in 1983, earned a scholarship his second quarter there.  He was voted team captain by his teammates of the 1986 community college state champion "Pirates."
*   Earned his B.S. degree in Psychology from Auburn University at Montgomery in 1990, while playing for the
two "Senator" baseball teams in 1988 & 1989.
*   Traveled to England, Germany, Brazil & Nicaragua in 1998 & 1999 as a Major League Baseball International
Envoy (Diplomat) Coach to teach and promote baseball.
*   Has traveled to the Dominican Republic on four occasions to teach and learn baseball.  His first trip was in
January of 1992, where he spent a month at the Los Angeles Dodgers complex.  He lived there, helped the team
with practice each day and learned the Dodger way of baseball.
*   Spent the summers of 1994 & 1995 as the skipper of the Hornell (NY) Dodgers of the NCAA Upstate New York
Summer Collegiate League.
*   He attended the Harry Wendelstedt Professional Umpire School in January of 2000.
*   He umpired on the high school, community college & four-year college levels for a five years.
*   He was a featured speaker at:  The Alabama Baseball Coaches Association's Convention (2001, Birmingham),
The National High School Baseball Coaches Association Convention (2010, Nashville) & the
American Baseball Coaches Associations' (2007, Orlando & 2013, Chicago) Convention's.
*   He was the Alabama Baseball Coaches Association's 2010 Distinguished Service Award Recipient.
*   Member of St. Peter's Catholic Church (attends on Sunday) and daily communicant at St. Bede, both in
Montgomery.
*   He made his Cursillo retreat weekend in March of 2011.  He's actively involved in the Montgomery Cursillo and
Ultreya Community.
*   Lighthouse Catholic Media sales representative since June of 2011.
*   Helped start a Men of St. Joseph's Chapter at St. Bede's Catholic Church in Montgomery, April of 2012, then at
Holy Spirit Catholic Church in Montgomery, December of 2013.
*   Began prison ministry in August of 2013 at Staton Correctional Facility in Elmore, Alabama.
*   Barry is single and lives in Montgomery, Alabama.