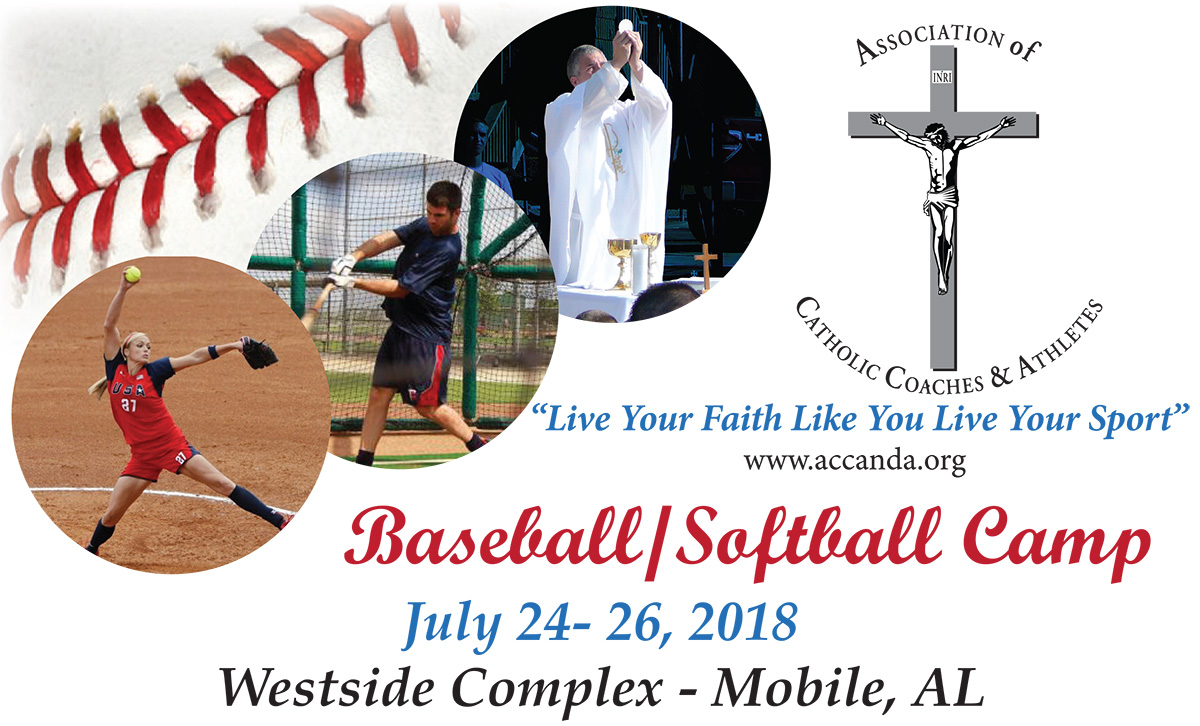 Who may attend:
Boys and Girls – Baseball & Softball Players
The camp is for ages 1st – 8th Grade
(during the 2017 – 2018 school year)
What to bring to camp each day:
Dress in baseball/softball practice gear, bring personal baseball gear – glove, bat, spikes/cleats tennis shoes, etc. (please mark each item with a sharpie marker), bring a sack lunch and drink for lunch, and a mid-morning snack for our 10:00 – 10:15 a.m. break each day.
Last Date to Register: Saturday, July 21, 5:00 p.m. Central Standard Time.